Registration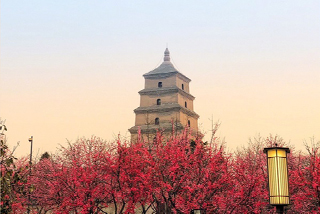 Registration Files needed to submit
(1) THE FINAL VERSION OF THE PAPER(BOTH MS Word file and PDF like: 123.doc and 123.pdf)
(2) REGISTRATION FORM (.xls or.xlsx) 
(3) SCANNED PAYMENT PROOF (.jpg etc) 
(4) SCANNED STUDENT CARD (If the author registers as student.) 
(5) COPYRIGHT Agreement FORM (Titled as ICMSSM 2018 YOUR PAPER ID+copyright, like:"123 copyright".pdf) 
Your registration WILL NOT be confirmed until all Registration Files above is received in full.
Categories Conference Fee
| Categories | Fee |
| --- | --- |
| Authors (Student): | $420/RMB 2400 |
| Authors (Non Student): | $450/RMB 2600 |
| Listeners: | $200/RMB 1200 |
| Additional Paper(s): | $350/RMB 2000 |
| Presenter(Only Abstract) | 350USD/2000RMB |
| Additional Page: | One page $50 /RMB 300 |
Payment Method:
1. Online payment with PAYPAL using credit card

2. Pay by Bank Transfer
* The link for Credit Card payment and the Bank Information can be found in the registration form.
3. 中国作者接受支付宝付款

国内作者使用网上支付宝支付,中国作者请付所需注册款到支付宝账户:reg@xueme.org
Note:
1. One regular registration can cover a paper with 6 pages, including all figures, tables, and references (over 6 pages extra-charge 50 U.S. Dollars or 300 RMB per page needs to be paid).
2. One regular registration with one or more additional papers has only one proceeding book. 
3. For the authors who have difficulties to pay US Dollars, such as Iran, please pay Euros as: 1 Euro = 1.25 USD
4. Only one paper can be included into the journal by paying one registration fee; you can pay Extra Paper Charges (2000 RMB or 340 U.S. Dollars) for one more paper from the same first author who already has a paid registration. 
5. The registration fee includes hard copy of the journal, reception, banquet, lunches, coffee-break, conference bag, conference souvenir and attending all technical sessions. 
6. For all accepted papers, the registration fee needs to be paid before the deadline. Please note that your paper will be removed from "conference proceeding" if the fee is not received by that date.
7. Please note that the paid registration fee cannot be refund if you cannot participate in the conference. 
Note: The cost of the hotel accommodation and travel is not included in the registration fee.