Conference proceedings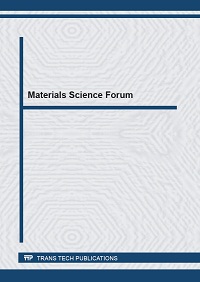 Papers submitted to ICMSSM2021 will be reviewed by technical committees of the conference. All accepted and registered papers will be published in "Materials Science Forum" [ISSN print 0255-5476 ISSN cd 1662-9760 ISSN web 1662-9752, Trans Tech Publications]. And the press will submit all papers to major databases such as EI Compendex, Scopus, Inspec and Scholar... 

Please note: According to the conference Ethics the conference organizer cannot promise any indexation on the conference site. The index service company has the final right to decide whether the paper can be indexed or not. Please understand.

ICMSSM as an official conference, 7th ICMSSM2021 has been successfully announced on Trans Tech Publications website. More information, please visit:  https://www.scientific.net/conference-5141.